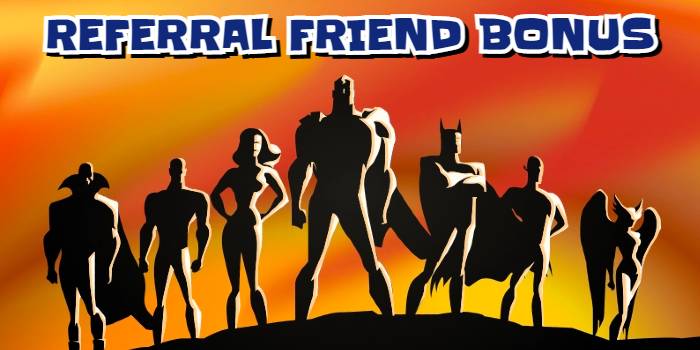 More Player, More Fun, Unlimited Free Credit
Every player will have a unique URL link to invite friends. Every new player that registered with your unique URL link will automatically become your downline. You will get bonuses when reach total friend goals. Also, every time your friend makes a deposit, you will be rewarded with free credit.
There will be no limit to your free credits from your downline and free credits are then exchange for game points which allows players to play our slots games without making deposit. The possibilities are endless. More friends, more wins.